CONCEPTUAL DESIGN
execution multi-discipline conceptual designs of large and small investments

calculation investment planning costs

presentation of initial visualizations and drawings
INTERIOR DESIGN
performance out visualizations and drawings

calculation of the costs of the planned investment

drawing up of comprehensive working designs

execution and supervision of our designs
MULTI-DISCIPLINE BUILDING DESIGN
MULTI-DISCIPLINE WORKING DESIGNS
Industrial facilities
multi-discipline working designs

multi-discipline construction designs

projekty wykonawcze wielobranżowe
Civil engineering structures
conceptual, building and working designs

static and strength calculations

expert assessments / opinions
Public utility buildings
architectural concepts

multi-discipline building designs

multi-discipline working designs
CUSTOMERS ABOUT IMERCO
The IMERCO company realized assigned tasks quickly and efficiently, our cooperation was exemplary . Commissioned task was executed professionally and on the time with due care through a team of specialists, their commitment, professionalism and good organization of work. The company's employees demonstrated their extensive experience and knowledge of the issues. The added value in relation to the IMERCO company is the advice at every stage of the investment. We are confident that on any matter relating to the investment we can count on support from this team. The search for optimal solutions is somehow included in the standard procedure of IMERCO company. On special approval deserves investor attention to budget and relations with all participants of the investemnt process.
Jacek Goska
Within the investment , IMERCO has prepared concept design, construction design, executive project. The company also provides Architect's on-site services and is the deputy investor. Imerco is diligent anddevoted to their designs and projects. The office has well-qualifield specialists and their works characterise in-depth technical and construction knowledge. We recomend IMERCO as a trustworthy and profesional partner for design as well as investment execution and supervision. The crucial advantages of the company are: reliable and accurate approach to matters, flexibility and involvement.
Zbigniew Barłóg
The property has been designed technically correct and in accordance with the customer requirements with particular emphasis on the requirements for fire protection, which are designed according to the American standards (NFPA) and the requirements of our English Insurer. I recomend the company IMERCO as a solid, reliable, fully prepared to perform complex design tasks. The experienced staff and technical and organizational capacity guarantee high level of performance of the service. Entrusted work had been done in accordance with the construction art, fully professional and within designated schedule deadlines.
Michał Grochala
OUR QUALIFICATIONS
The IMERCO team gathers experienced and qualified specialists in the building industry and related industries. We carry out multi-discipline conceptual designs, construction, and working designs. We have a team of experienced architects, builders and interior designers. We work only with reliable designers in the sanitary, electrical and road industries.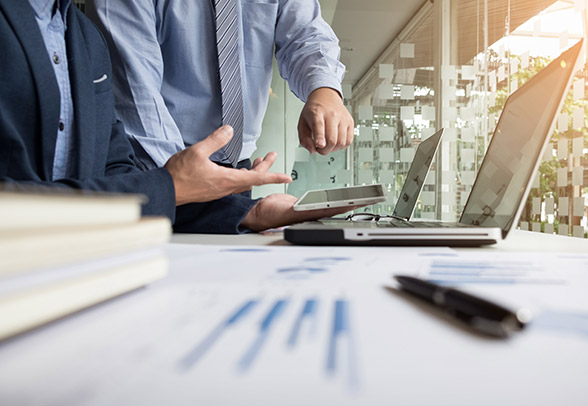 over
specialists in the IMERCO team
over
projects carried out